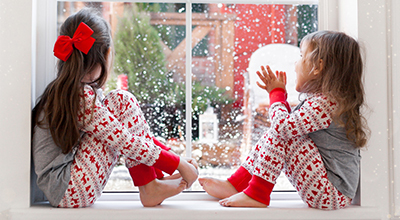 CHRISTMAS DEALS
Come November and most of us are starting to think about Christmas and New Year's. It could be because everything outside is covered in frost or perhaps the first snow has just covered the ground and the days are getting shorter. All these changes in nature start to bring out the holiday spirit in us.
When we are furnishing and decorating our homes, we first turn our attention to the living room where all our friends and family will gather. Is the sofa big enough? Will the coffee cup and saucer set fit neatly on the coffee table? Do we need an extra cupboard or sideboard? After that, the next thing to consider is the dining table and chairs: is the table large enough to seat the entire extended family or should there be more chairs, etc. November is exactly the right time to find answers to these questions and take action.
How to choose Christmas decorations

Once all the bigger items have been purchased, it is time to start decorating! All kinds of electric light chains, candlesticks, animal figurines and other such decorations are a quick and easy way to add some festive light and sparkle to your home. Those who love a cosy atmosphere should opt for natural candles, either scented or unscented – however you like it. Christmas textiles, such as cushions, tablecloths and table mats, can also be used to add some seasonal cheer. Mid-December is the perfect time to put up a Christmas tree. Some may prefer a real tree, whereas others opt for an artificial Christmas tree – both have their own advantages, so the choice is yours to make. Use as many or as few Christmas decorations as you wish to spruce up your Christmas tree. At our stores you will find a wide selection of decorations, including all on-trend styles and colours.
Best Christmas offers
This Christmas season we have made things easier for you and have put together a wide selection of furniture and decorative items for all rooms of the house, keeping in mind different homes and decoration styles. Offers include entire collections, new products, and old favourites. Be sure to take a look at every category, as the lines between different rooms are quite blurred nowadays and some chests of drawers or chairs may work in every room
Here you can find all our best offers for each room by category. Decorate with us and enjoy a wonderful holiday season at home!
See offers